Vision and Mission
International Federation Non profit socio-cultural health Association of Social Promotion for the study and application of laughter and positive emotions as a function of prevention, rehabilitation, training, therapy. "! Ridere per Vivere !"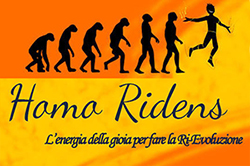 The Federation
Int Ridere per Vivere is one of the most experienced teams, among organizations working in the field of gelotology (humor therapy, clown therapy, also called "science of smiling"). He was born in 1990 thanks to the work of the "pioneers" in Europe: Sonia Fioravanti psychotherapist and Leonardo Spina, author / actor, both authors of four essays on the subject; together with- the federal-trainers have helped to train hundreds of clown doctors in Italy and abroad-active (as voluntary and professional) in many hospitals, ministering and social situations and
schools-and to design innovative ways of
applying the gelotology.

For this, they founded the Ass. PS "Homo Ridens" dedicated to training, documentation and research in Gelotology and New Sciences.

RETRIEVED FROM THE SOCIAL REPORT
If you ask us what we work for, we will respond that we are expanding the sphere of love, through the fusion between art and science.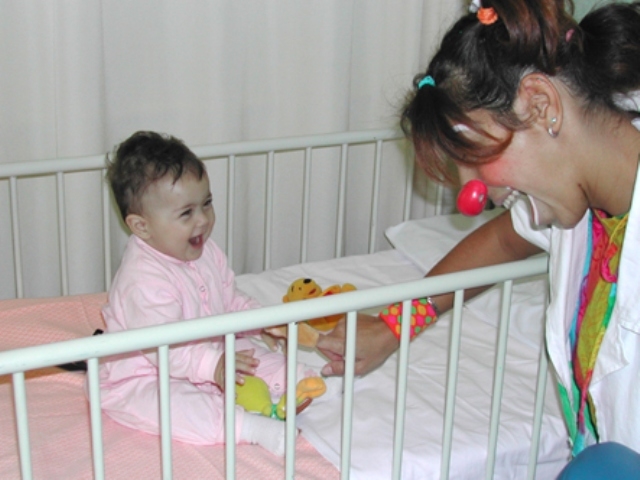 If you ask us what we want change, we will answer: fear and its masks (violence, hate, envy, jealousy, greed, deceit, illness).
If we ask by what means we intend to conduct our mission, we will answer: with the exercise of positive emotions, including laughter is one
of the most powerful.
If you ask us where we operate, we will answer: everywhere, especially in places where people suffer.
If we ask what is really important to us, we will answer: service, humility, listening, quality, research.
If we ask who inspired us, we will answer: St. Francis of Assisi, Norman Cousins, Michel Foucault, Donald Winnicott,
Donald Winnicot,
Franco Basaglia

, Ernst Rossi, Eric Berne, Mikhail Bakhtin, Dario Fo.
If we ask what is the means to follow a path so difficult, we will answer: through the CLOWN (Homo Ridens, the doctor, the shaman, the creator of the community), last of the last, the first of idiots and that authorized to tell the truth, break the mold, re-establish order through the exercise of chaos, integrate, caring, good-naturedly punish, to make poetry, giving life.

That clown that every human being carries in heart and waiting to be awakened.

The Ridere per Vivere's work method is based on "Humor is Health" conceived by Leonardo Spina and Sonia Fioravanti (1990).